Jobs & Workforce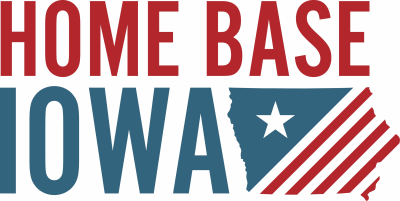 Monona County is a Proud Home Base Iowa Community!
Monona County is proud of Iowa's commitment to veterans and their families. Our area complements Iowa's mission to welcome, employ, and honor those who serve our country.
We invite you to explore the Monona County and discover why it is a great place to live, work, play and raise a family!
Monona County has joined the growing list of Home Base Iowa Communities who have committed to welcoming military members and their families leaving the service to become Iowans.
Welcome Home to Monona County Relocation Assistance Program
As part of the Home Base Iowa initiative, Monona County has established the Welcome Home to Monona County Relocation Assistance Program which allows up to $1500 in relocation assistance.
The following items are eligible uses of the fund.
Moving expenses
Purchase of appliances
Utility deposits
Down-payment assistance
Rent for temporary housing while waiting for permanent housing.
Each Veteran is eligible for a one-time maximum grant of $1,500 to assist with relocation purposes.
These funds are paid on a reimbursable basis, and documentation of all eligible expenses must be submitted when applying for funds. Expenses must be incurred in the calendar year 2022.
Eligible applicants must meet all the following criteria:
Be relocating to Monona County and establish Monona County as the primary residence;
Real estate being purchased must be located within Monona County;
Be an Honorably Discharged Veteran.
Eligible applicants are encouraged to, but not required:
Purchase real estate financed through a Monona County bank.
Please note that the Welcome Home to Monona County Relocation Assistance Program is limited to 10 grants per year or $15,000.
APPLY FOR RELOCATION ASSISTANCE
"We want veterans to know that Iowa can provide them not just a job, but a career in a caring, welcoming community," - Past Governor Terry E. Branstad